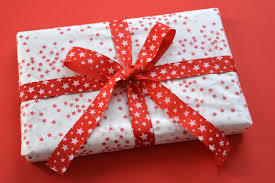 1st Holiday Market at MCHS!
Jessica Felker
Monday, November 18, 2019
WE ARE SO EXCITED TO ANNOUNCE AND INVITE THE PUBLIC TO THE MID-CAROLINA HIGH SCHOOL 1ST ANNUAL RELAY FOR LIFE HOLIDAY MARKET!
We would love for you to come out and shop with us on Saturday, December 14, 2019, 10 AM TO 2 PM, in the Mid-Carolina High School Gym, 377 Cy Schumpert Rd., Prosperity, SC 29127. (Park in the student parking lot.)
HOMEMADE DÉCOR—JEWELRY—HOLIDAY GIFTS-CRAFTS—CLOTHING—FOOD-DOOR PRIZES—AND SO MUCH MORE!!
FREE ADMISSION Questions contact Sissy, Jennifer, or Janet: 803-364-2134 (sdelesandro@newberry.k12.sc.us)
(We are still looking for vendors. If you are interested in becoming a vendor please contact one of the ladies listed above.)
Current vendors Include but are not limited to:
Tupperware - Premier Jewelry - Mary Kay - Color Street – Younique - Handmade Jewelry & Crafts - In Style (Handbags, etc) - Broad River Brand - Plants & Ornaments – Norwex - The Blend – LuLaRoe - Gourds & Moore - Embellished Art Decor (Wall & Table Top Art) - Wonderfully Made Goods - Honey's $5 Fix - Paparazzia Accessories - Embroidery, Vinyl, & Crocheted/Knitted Items - Dandelion Hill Boutique - Wink Naturals - Young Living Essential Oils & Homemade Soaps - ThirtyOne