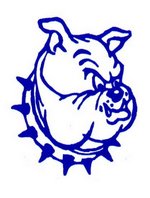 Bulldog logo
We are pleased to announce that we have chosen additional platforms to provide you with essential information from Newberry High School.
Our Facebook page and Twitter account will be used to share important news and to celebrate school and community accomplishments.
Follow us on Twitter!
Twitter username: @nbhsbulldogs
Twitter website: https://twitter.com/nbhsbulldogs
Like us on Facebook!