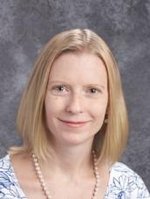 Mrs. Bouknight, School Librarian
See our photo album for pictures at library events!
Library Resources
Print resources: Over 9,000 Books, 23 Magazine Subscriptions and The State Newspaper, The Observer and USA Today
Library Information
How many books can be checked out at a time?
Where do I get a library pass?
No pass is needed before or after school.

Visits during the school day require passes.

During class - A written pass is required.

Incomplete information on a pass (name, time left, purpose, teacher signature) may result in a student being returned to class.

All visiting students from classes must sign in upon arrival. Failure to do so can result in a student being sent back.

After checking in at the desk and showing a pass, students are to SIGN IN. There is a computer available for you to sign in on.

Where can I sit in the library?
One person per chair

No more than four people at a table

WITH CLASSES: sit in the designated area chosen by the teacher and/or library staff
Can I use the computers?
Check with the library staff for assigned computers. You will have to check out a computer card at the desk first.
Can I have my water bottle in the library?
Reading Celebration FAQ's
Q-Where do I get a reading log?
A-There is no official reading log. You simply write down the authors and titles of the books you read.
Q- How do you know if we really read the books?
A- You will be turning it in to your English teacher. It is up to their discretion to decide if you should be rewarded or not. They know your reading habits!
Q- My teacher didn't ask for my log. Can I get added onto the list?
A- No, if you didn't turn it in on time, you will not be added on the list. We announced the deadline on the news, I sent an email out to all of the students, and we publicized the deadline on the school website. Your English teacher is not responsible for telling you to turn it in.